It seems like Facebook has been listening to the complaints. Even thought the allegation weren't accurate, as it was always an option (creating Lists, which are like Google+'s Circles). What they really needed to tweak, was the User Experience – making targeted sharing easier.
Facebook settings used to be tucked away, and very confusing for most people. Many complained about not being able to share certain content with certain people, like it is on Google+ (See comparison between Google+ and Facebook).
Logging into Facebook today, I've come across some new announcements: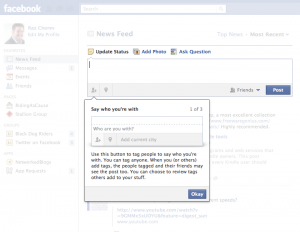 Click this button to add tags of your friends or anyone else on Facebook. Adding a tag instantly creates a link to the person's profile and may share your post with their friends.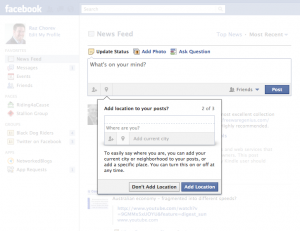 Now you can easily share what city or neighborhood you're in with every post you make, or share a particular place, like a park or cafe.
You can choose who sees your status updates, photos and profile info using the inline audience selector — when you share or afterwards. With most of your controls now up front, your privacy settings page has been simplified.
Facebook is getting a bit less Database-admin-turned-designer website, and more focused on UX (User Experience). Slowly getting there…