I had a dream! Like Martin Luther, I also had one. My dream wasn't as big as Martin's, it only involved me. And Harley Davidson, Softail Custom.
Ever since I remember (it is well over 20 years), I wanted to ride a Harley. Wanted to own one. Never got around to it.
I've owned a Yamaha Virago, very similar look, but not the real thing.
I even had downloaded a screen saver of my favorite bike, and put it on my home computer.
And last week, I had the opportunity to test ride my dream bike. Trivett Harley Davidson in Alexandria (Sydney, NSW) had organized a riding event, during which you could test ride a couple of bikes. I can't tell you how excited I was, during the few days since I made the booking. And certainly the night before. It was almost a dream come true for me.
only a test ride, you think – what's the big deal?
There are only a handful of brands in the world, which can make people act a bit weird (to say the least).
Not many companies can make people enthusiastic about their products. Even fewer can get random people, not even customers, to worship the brand. Who in their right mind will go and tattoo their body with a logo of their favorite supplier? A Harley-Davidson fan would.
Harley Davidson have created a brand, which evokes a very strong emotion in people. Even people who have never owned, or even tried the product (like me).
Then, 20 years of dreaming of this product, I went to ride my dream machine. My heart was palpitating with excitement, riding my Japanese sport-tourer to Trivett, Alexandria. To the "riding experience of my life". Or so I thought…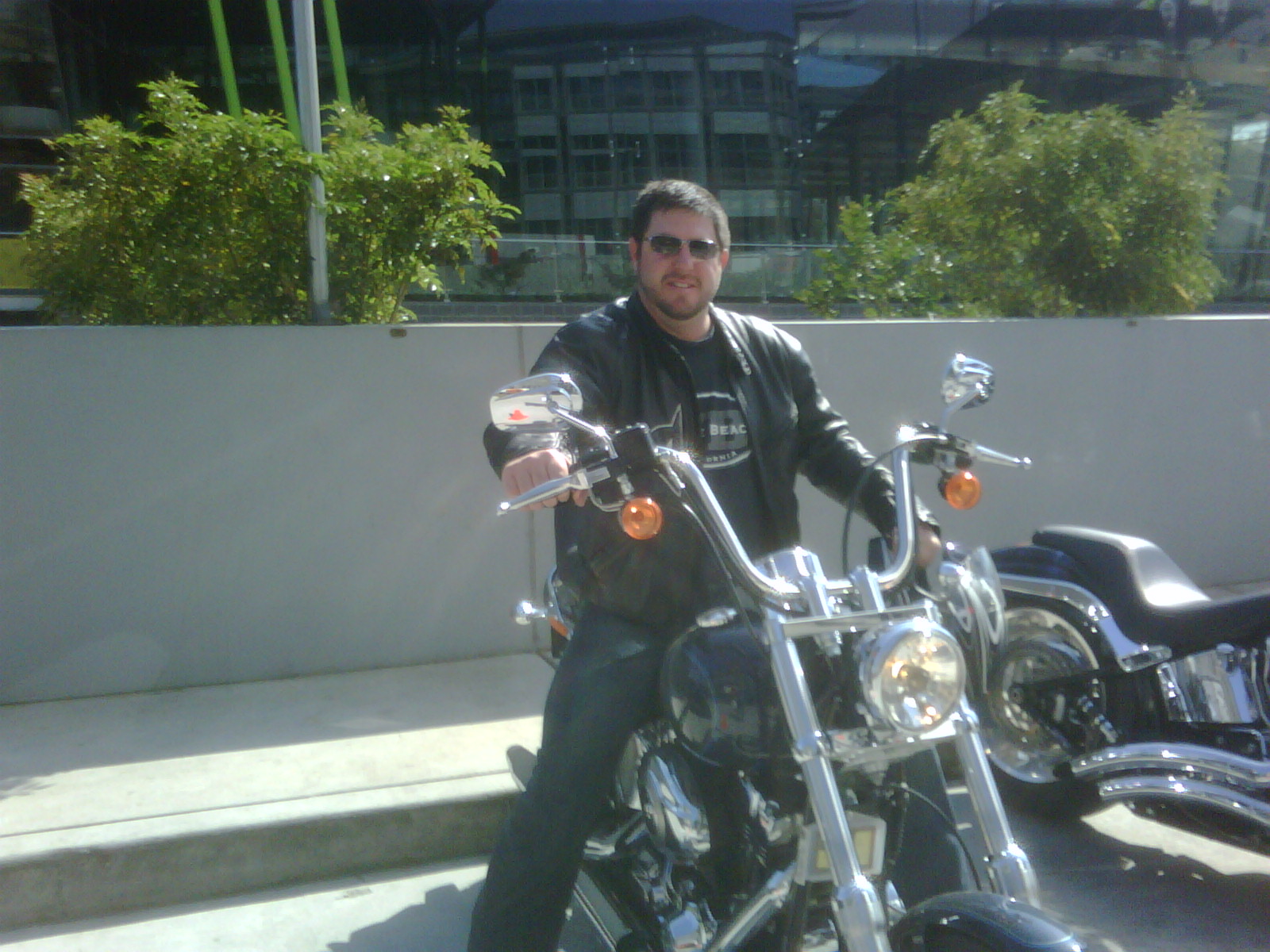 I got on it! It felt great! then I looked at it. The bike was dirty. Dusty. Brand new bike! Dusty. And Dirty. Doesn't matter – This is the DREAM! (I've had dirty dreams before 😉 ). Moving on…
The sales guy who came with me to show me the bike, asked me if I have ever ridden a Harley before. I said: "no". Then I was introduced to the bike's best feature – separate indicators, which I don't need to turn off – the bike knows when the indicators are not needed, and switches them off automatically – WOW, breakthrough (I'm being sarcastic)… Then he went on to explain the gears – 1st gear down, the rest – up. Great! After 20 (ok, 18!) years of riding – "thanks for that tip…."
We start the journey – about 20 minutes ride to a beautiful coastal point, La Perouse, over looking port botany. We park the bikes. The tour guide said: "this is the point where you could swap bikes, if you like to try another, and the other rider agrees. but hurry up, I've got 9 of these today…" (referring to 9 more test rides scheduled for today).
I found the other bike I wanted to try, the Softail Heritage. The guy wouldn't swap with me, as he currently owns the Softail Custom – understandable… the guy next to him had the Muscle – and agreed to swap. Great. we rode back.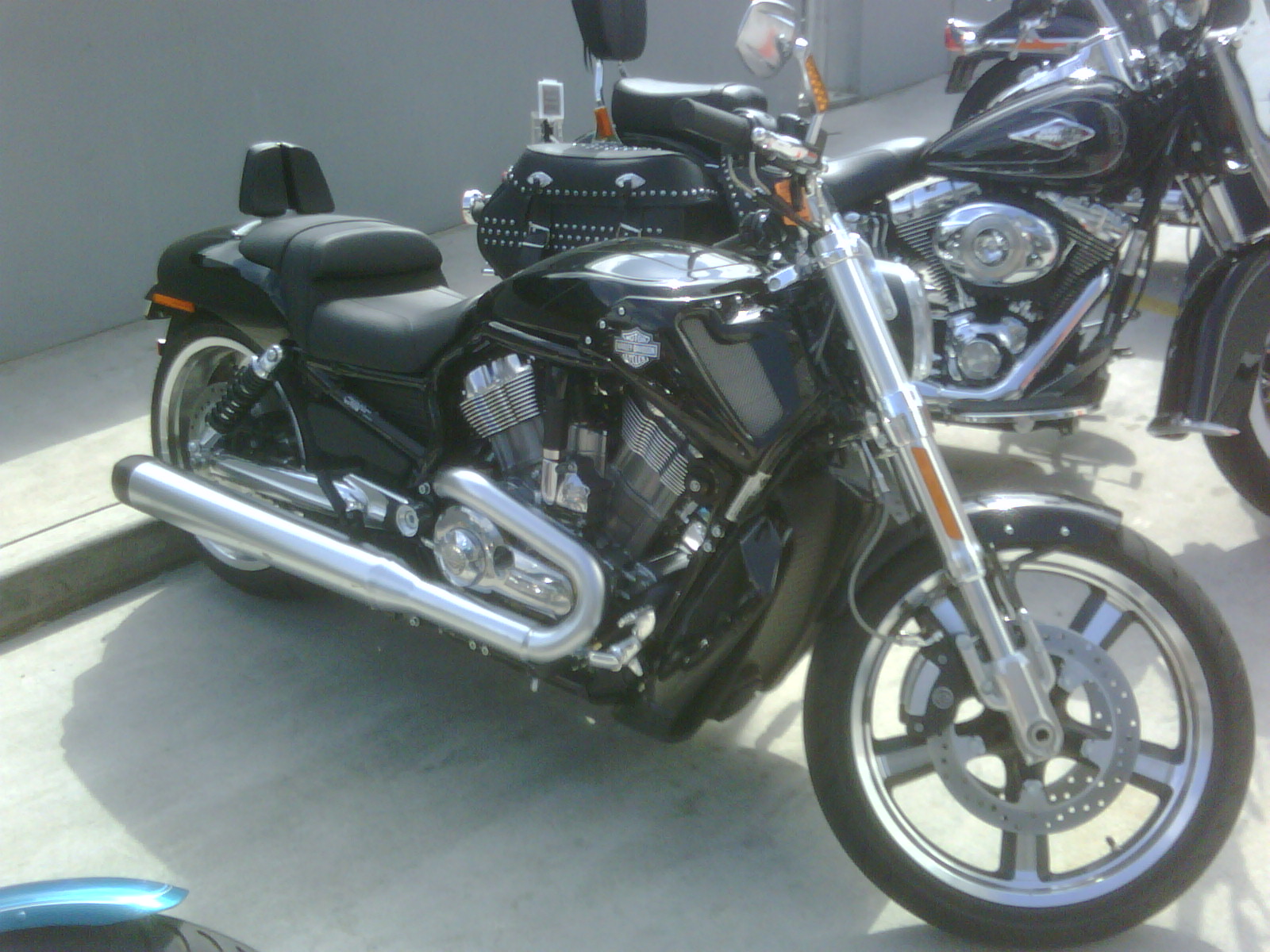 Forget about the ride. We went from one suburb to another, with limited time, limited speed – suburban riding. It is what it is.
I'd like to share my experience, as a potential customer:
* I'll start with my dream – for 20 years I dreamed of riding a Harley-Davidson motorcycle. TWENTY YEARS!! see above for details…
* Then, my effort – What did I do, to get closer to my dream?
1. I filled in an online form. a few days later (I've never received a confirmation email) the sales consultant sent me an email, and called to arrange a time for the ride. cool.
2. I made some arrangement with the wife, to have some time off – this will come at a price, I just don't know how much.
* Then, the reception – a friendly girl, hesitantly asking to sign a form (just in case I wanted to swap bikes on the way). next to her, sat the Breathalyzer man – The Law is the Law (and some insurance requirement I'm sure).
I wasn't on the list of riders, as my request wasn't on the list of approved bikes for the event – so they gave me a demonstrator off their own stock (not part of the event). Why did they have to tell me that – I'm not too sure…
I got the bike, the keys, the features demo (see above), and off we went, and came back.
The esky with some cold drinks came out, to refresh ourselves. nice.
I went to look for the sales person, to give my feedback! Is it just me, or should the sales person take the initiative and approach me, to ask about my experience, whether I liked it or not, and maybe try to get himself (and me) closer to a sale??? I guess I expect too much…
I shared this with him:
"I didn't like the bike. it was comfortable, but I expected some oomph, power, from such a bike. Nothing of the sort". His response dropped me to the floor:
This bike is standard. Once you change the exhaust pipes, change the air filter, and chip the engine, you'll get 15% more power.
Let me get it – you're trying to sell me a bike that is "standard" therefore under-performing to my basic expectation level,and tell me I need to modify (spend thousands of dollars more! )it to get slightly more (15%) out of it? That doesn't sound right to me…
Then I was offered his business card – he expect me to call him… Do you think he should hold his breath?
Ok, I had to get this off my chest. A rant every now and again is acceptable (I decided that).
Points to consider, if you want to protect your brand, and make more sales:
1. If you have an online form, make sure someone is following up within 24 hours. no excuses.
2. If you're organizing a special event for potential customers – make it a real experience. Put some real thought into it – and people will notice. People also notice when staff are not excited about their job ("hurry up, I've got 9 of these today").
3. take the time to get to know the people. talk to them. ask them about the reason they came to your event, and what they expect. You'll be amazed….
4. Don't just give away your business card – you're contributing to land fill. make sure you have your prospect's contact detail, and make sure you follow up with them.
5. OK, the prospects left, and you want to give them something to remember you by. NOT a business card!! I would expect to have something that I will keep, and will remind me of my experience… examples?
a. a photo – have a photographer for the duration of the event, taking pictures of the riders, and their DREAM machines. then email it to them, and post it on a special page on your website. Wouldn't they fill proud?
b. Corporate merchandise (promotional products). a cap, a t-shirt, something I'll keep forever, use and other people will see and talk to me about…
c. NOT A BUSINESS CARD, NOT A BROCHURE, NOT A CATALOGUE! Don't contribute to land fill – it is not right.
Be customer focused.
Don't break their dreams.