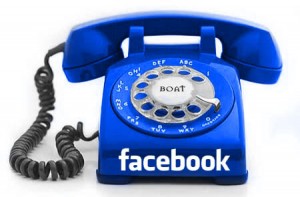 This week many people received  warnings on their Facebook wall  that the company is "stealing" their cellphone numbers and their friends' and publish them to all Internet users. But is that true?
Syncing – Two way communication
If you recently installed a Facebook mobile application, you had an option to synchronize contacts with your friends on Facebook. For some users, this is a cool & positive feature that allows them to see their friends' profile pictures when they call. But synchronization works both ways, so while users enjoy the ability to view their contacts' pictures, the list was uploaded to the site, because Facebook users allowed it by approving the application.
On the profile page, users can display their own phone numbers and they can limit who can see them. Facebook, aiming to help bind all the numbers together, taking all the numbers from their friend's profile pages and unites them with the user's contact list on the Facebook website and the user's mobile device.
As a result, the list of contacts on your mobile device now includes a list of Facebook friends that were not on the device before, because they listed their phone numbers on the social network . The option to access the user profile and see the published phone numbers has always existed and what Facebook has done is to merge them together and show them to the user more conveniently.
Facebook released an official statement regarding these rumors, in which they claims there is no option to view the list of phones by anyone except the user. Facebook added that the contact list called Phonebook has existed for some time and the numbers that appear in it added to Facebook directly by users, or come through the synchronization with the user's smartphone.
At this point it is important to note that on Facebook, just like the on the smartphone, the numbers are only accessible to the account holder (or device owner). If you are not happy with the automatic synchronization, you can cancel it by accessing the following page .
Taking over the user
It seems that Facebook is trying to be the main communication channel for users when they want to communicate with their friends. With the launch of messaging service that allows its inner talk with friends in a similar fashion to Messenger and the possibility of complete synchronization of contacts, it appears that is indeed on their way there, only they should be careful in how they get there. 
Source: Translated from Hebrew – NewsGeek