LinkedIn is the world's largest professional network with over 185 million individual members and  millions of  companies. LinkedIn connects you to your trusted contacts and helps you exchange knowledge, ideas, and opportunities with a broader network of professionals.
During the workshop, you'll learn: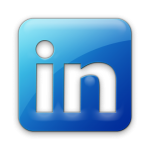 How to set up an effective profile
How to make use of Groups and other areas of Linkedin (normally un-known to users)
How to use the free search feature
What are the advantages of signing up for a premium account (paid account)
Advanced strategies for sales people /Marketing people / HR or Recruiters.
And much more!
Participants in my workshop said:
It was certainly worth the time to attend. Very interesting and definitely of value…has inspired me to use it more often and more wisely!

I highly recommend Raz as a trainer for Linkedin. He has the expertise, tools and interactive skills to facilitate a relaxed and highly effective learning experience. My Linkedin profile works harder for me because of Raz's outstanding training

"Raz provided me with useful and insightful input into how to more effectively use Linked-In. He was able to challenge my thinking and suggest valuable improvements to allow me to better brand both my business and my personal profile. I would highly recommend Raz if you are new to Linked-In or would like to raise your profile

As a medium sized recruitment company we were looking to increase our skills and add value to our search process. Raz did a 5 hour workshop for 7 of us and did an excellent job. Very interesting and detailed Garry Connell Managing Director

"I recently attended one of Raz's seminars on leveraging the Linked in service for business and career benefits. I have attended a number of "social media" seminars in recent years and found both the content and delivery of Raz's to be among the best. His commonsense approach and "non-tech" explanations of the benefits were concise and relevant, and his personal style engaging
To arrange a workshop for your team contact me