Social media, is about engagement. It is a PR / Advertising professional's worst nightmare – no longer just broadcasting a message – now it is a two way street. Messages are not only broadcasted, they are now commented upon. Moreover, the audience is now creating their OWN messages about the brands [companies, products, service providers] they interact with, as well as expressing their own opinion on the brand's broadcasted message, as I'm about to do here:
Let me start with a compliment. I LOVE Oporto's burgers! I think they are delicious, the chips are great and the portions are generous.
However…
I was disappointed today, to go into my local Oporto franchise, in Rose Bay, NSW. I checked in FourSquare, and realized they have a special on:
Every 5th check-in, a free upgrade with every meal.
I approached the store manager, and innocently asked: "How do you monitor check-ins on foursquare, in order to give the special?"
She looked at me, puzzled. Not knowing what Foursquare is, she started mumbling…I thanked her for the meal, and left her alone….
I went onto the Oporto website [http://www.oporto.com.au/] to see a home page with a YouTube video, and all the Twitter and Facebook comments.. I got excited – here's a company who's embracing social media.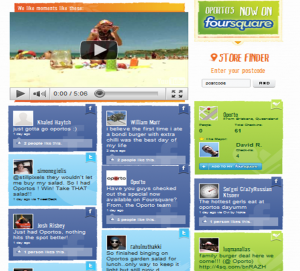 But I realized they embrace the technology, and not the spirit. They understand that many people (their clients] are using Facebook and Twitter extensively, so they should use it for their advantage. Good move!
But then, I dug a little deeper…
Oporto's website has a floating plugin, asking for our comments and input. Kinda like the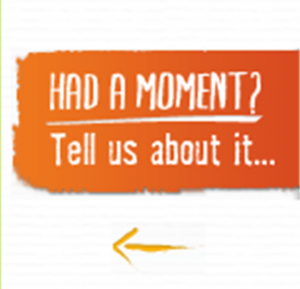 Feedback plugin, but pointing, onto a box to sign in with the Twitter/Facebook account. That's cool. So I signed in with my Twitter account, and wanted to post a comment, about my in-store experience. First time there was an error [the website "sensed" it wasn't a nice comment]. I refreshed the page, comment was posted, and I received this this nice message :
THANKS FOR POSTING YOUR MOMENT.

It'll appear in your stream immediately and
posted to the Oporto website after being reviewed.
WTF??? Censorship on Social Media?? Are you serious?? What, only good comments should go on your social media channels?
Ok, so this is what happens, when you try to censor on social media. Comes along someone like me, get more than a little annoyed with someone trying to shoosh him, and broadcast my experience in my own channels. Moreover, because I'm annoyed now, I'll go the extra mile, and make sure as many people as possible know about my experience. This could have been avoided, by letting me express my opinion, where they asked for it – on their website. Oporto's HQ person, who deals with customer complaints, would [I assume] have contacted me privately, and that would've been that.
Look, I only wanted to express my opinion where they asked me to comment. Since my comment was moderated, I felt that my right to express my opinion was denied. And that is the consequence of censorship in the Social Media era. IMHO!
Is this an isolated case of social media, misunderstood? Did you come across any other examples? please comment below…