I'm an entrepreneurial marketer. I love finding gaps and opportunities to create products, services, and businesses to fill those needs. I naturally tend to focus on the customer, yet I apply commercial considerations to make sure there's always a win-win situation.
Over the past 20+ years, I've worked with a mixed-bag of companies, ranging from the solopreneur to multinational, global conglomerates. Although my thinking and approach are similar (see above), I have the ability to communicate it in a way that resonates with people on every level.
I work with leaders who are humble enough to be challenged, in order to achieve a greater result. I value complete transparency and honesty and hold myself to the same standards I expect from my team and clients.
Want to propel your business to the next level – get in touch!
E: raz@orangesky.com.au
M: +61 410 660 107
T: @razchorev
Pro Bono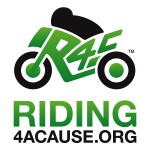 In the last few years I've been involved with a few non-profit events(www.jobcamp.com.au) ,have provided pro bono consulting  to Black dog Institute, and together with my cofounders running Riding4aCause – A global initiative to raise awareness about Male Depression. First major event was the Black Dog Ride, which took place in September 2010, and has since become an annual event, recently crossing the $1,500,000 fund raising mark.

I'm using my marketing and social media skills for the good of the community.
(Social Media for Social Good!)
SaveSave